12 May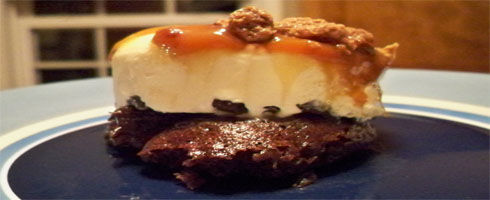 Here at The Hungry Wife, we've decided to mix it up a bit.  Since it's not realistic for anyone to prepare and cook time consuming delicious meals and desserts every day, we've decided to add the best deserved prepared food as well…starting with our favorite treat we've found so far.
"Edwards Singles Hot Turtle Brownie with Creamy Ice Cream" is the name/description of this delicious 2 serving treat you'll find at your grocer.  Note the pictures to know what to keep an eye out for.  While its not the healthiest choice you could possibly make, we think you'll enjoy it as much or better than your current favorite treat.  That is, unless you've had these before.  😉
All you have to do with these is put the brownie with fudge into the microwave for 40 seconds or so, then open and drop down the ice cream from the cup.  It doesn't get much easier!
Enjoy!  Let us know what you think if you try them!