15 Feb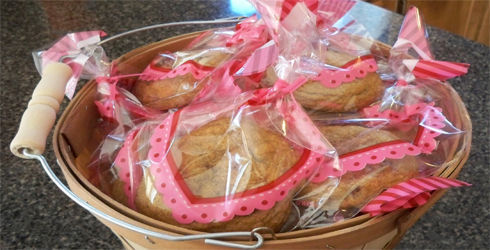 My Best Chocolate Chip Cookies have finally made an appearance on The Hungry Wife!  There are many recipes for Chocolate Chip Cookies out there, and most are pretty similar with slight changes in ingredients that make them special.  Best Chocolate Chip Cookies are rich and hearty thanks to the dark brown sugar, whole wheat pastry flour, sweet butter, and extra vanilla.

The size of the cookie is really up to you: the more batter, the bigger the cookie.  If you have a hard time finding whole wheat pastry flour, you may substitute with regular whole wheat flour.  This will result in a cookie that does not spread out as much, making them more puffy, soft and chewy.
Best Chocolate Chip Cookies
¾ cup butter, at room temperature
1 ½ cups dark brown sugar, packed
2 eggs
1 ½ cups unbleached white flour
¾ cup whole wheat pastry flour*
1 teaspoon baking soda
1 teaspoon salt
2 teaspoons pure vanilla extract
2 tablespoons water
2 cups chocolate chips
1 cup chopped walnuts and/or raisins (optional)
*Using pastry flour will help the cookies spread out more.  A combination of all-purpose flour and pastry flour makes for good formed cookies.  If you have a hard time finding whole wheat pastry flour, you can use regular whole wheat flour but the cookies will puff up more, making for a softer cookie.
Preheat the oven to 375° F.  Lightly butter a baking sheet.
In a large bowl, cream the butter and sugar together until smooth.  Beat in the eggs until well blended.  In a separate bowl, sift together the white flour, whole wheat flour, baking soda, and salt.  Stir the dry ingredients into the butter mixture, mixing well.  Add the vanilla and water.  Stir in the chocolate chips and, if you wish, the nuts and/or raisins.
For 3-inch cookies, drop the batter by scant ¼ cups onto the baking sheet, leaving 2 inches of space between the cookies.  Bake for about 10 minutes, or until the edges and bottom are light brown and the tops golden.  Check after 8 minutes to avoid overbaking.
Remove the cookies to a rack to cool.
Makes 20 three-inch cookies
Nutritional Information:
Per 2.25 ounce servings:  263 calories, 3 g protein, 12.8 g fat, 37 g carbohydrates, 7.5 g saturated fatty acids, 45.1 mg cholesterol, 258.3 mg sodium, 1.8 g total fiber